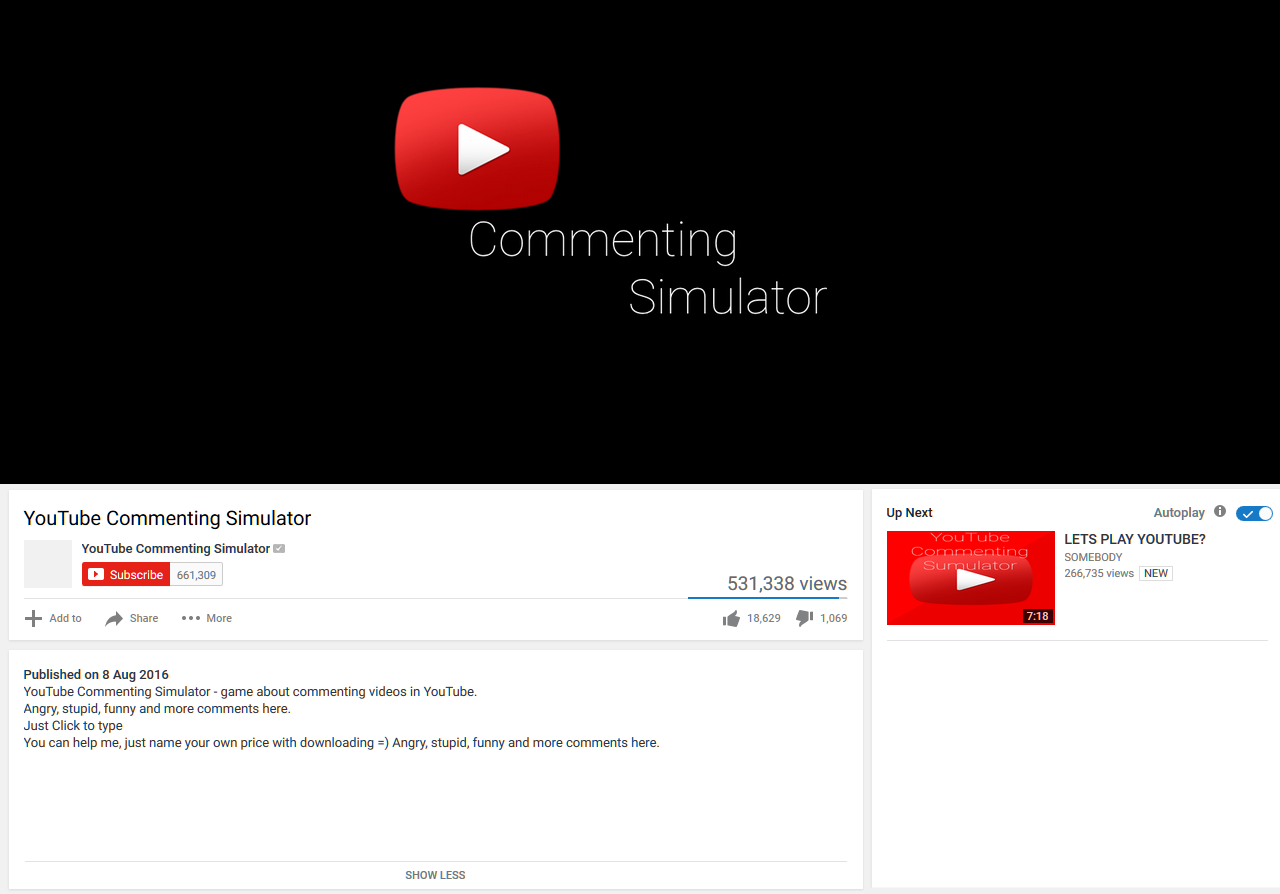 YouTube Commenting Simulator
A downloadable game for Windows
Download
Click download now to get access to the following files:
YouTubeComSimInstaller.exe
1 MB
Comments
Log in with your itch.io account to leave a comment.
am i commenting on a game about comments!? commentception!!! *creepy music plays*
Hey, it's just installer, man .-. Its default installer of Clickteam Fusion 2.5... God damn.
57 downloads, and you think I will make VIRUS for Jam? itz so stupid
I know plenty of people who would be happy if their malware was installed on 57 computers. I suppose I'll allow it for the jam, but be careful
Frist off, I liked the game overall. However, sometimes things get attached to files when using software that the user is unaware of before they put a file here for consumption. So, I looked for "Adware.LoadMoney.Win32.65986" in Task Manager and in Drive. Did not not find anything out of the ordinary after uninstall. Any other way to find the file?
Love how much detail you give us about the game.